Mentor & Ally Awards
This year WiN Canada has introduced two new awards to properly acknowledge and celebrate our WiN Canada champions.
Eligibility
Must be an active WiN Canada member.
These awards are open to all genders.
Nominations:
All active WiN Canada members may recommend a candidate for this award. Nominations and supporting materials will be accepted until Tuesday, September 7 at 11:59 p.m. EST for the year in which the award will be given. You may nominate a fellow member for one or both awards.
Mentor of the Year Award
Demonstrated support of a member(s) professional growth and development.
Donates their time and attention to help women in the nuclear industry reach their full potential.
Promotes career opportunities for women and young girls in STEM and skilled trades.
Demonstrates a commitment to mentoring and inspires others to grow and succeed professionally.
The key roles of a mentor include, but are not limited to, nurturing intellectual growth, career development, professional guidance, and positive role modeling.
Deadline: Tuesday, September 7 at 11:59 p.m. EST
Thank you to our Mentor of the Year Award sponsor!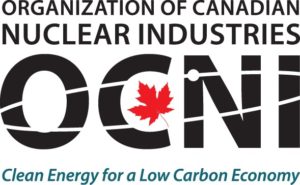 Ally of the Year Award
This award is not limited to a person who is employed in a nuclear related industry.
An individual who actively stands up for workplace inclusion.
Promotes WiN Canada and the benefits of the nuclear industry, via social media, speaking engagements or other methods.
Individual advocates WiN's mission to other external organizations.
Encourages peers and colleagues to engage with WiN-Canada.
Deadline: Tuesday, September 7 at 11:59 p.m. EST