Annual Conference
2021 Women in Nuclear Global Conference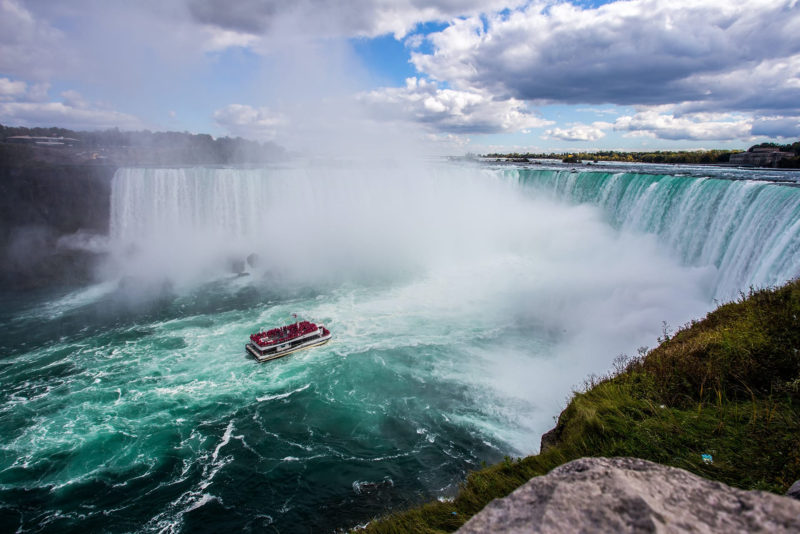 WiN Canada is honoured to host the 28th Annual WiN Global conference, which will be held in Niagara Falls from October 17-21, 2021 with the theme Positively Charged for Success.
You don't have to be a WiN member to come to the conference, though we would encourage you to become one! Membership is free. We welcome all gender expressions to join us as members (including men), as well as attend our conferences and events because we believe diversity makes the industry better.
We recognize all people, regardless of their gender expression, bring different perspectives, experiences and knowledge that contributes to creating dynamic and responsive workplaces. WiN conferences, both at the national and international level, are places to celebrate and promote diversity: all gender expressions are encouraged to attend.
Registration for the conference is now open. Please click here to access the registration portal.
Registration fees are as follows:
Early bird rate: $679.99 (while supplies last)
Regular rate: $800.00 (after all early bird tickets are sold)
This year's WiN Global Conference theme is Positively Charged for Success and will showcase emerging technologies and technical innovations from Canada and around the world.
Registration fee includes:
– Access to all conference sessions, meals, and networking events (Sunday-Tuesday)
Also now available for registration (for an additional fee) are:
– Professional development workshops
– Technical tour opportunities showcasing Canada's nuclear industry
– Cultural tour opportunities
Additional information about the conference program and tours to come!
Sponsorship
In 2021, Women in Nuclear Canada is proud to be the host of the 28th annual WiN Global conference, meaning this conference will have attendees from around the world as well as across Canada! We are currently looking for sponsors for this conference. Sponsoring the WiN Global conference provides a unique opportunity to showcase your company to a diverse group of more than 700 women working in the nuclear industry around the world.
Previous attendees at WiN Global conference have come from all over the world — from Bangladesh and Brazil to China and the United Kingdom. We expect to attract women from over 30 countries to this conference, in addition to the traditional national audience of the WiN Canada conference, including current and future decision makers in the global nuclear industry. We are excited to present the opportunities to partner with us to showcase Canada's nuclear industry to the world..
Click here to see our sponsorship package.
Note: Not all sponsorship packages may still be available.