Annual Conference
2021 Women in Nuclear Global Conference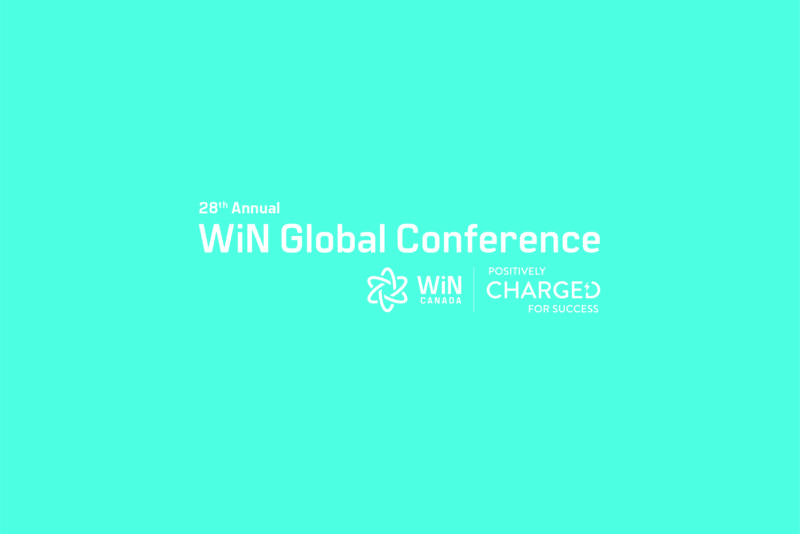 WiN Canada is honoured to host the 28th Annual WiN Global Conference, which will be held virtually from October 17-21, 2021 with the theme Positively Charged for Success.
You don't have to be a WiN member to come to the conference, though we would encourage you to become one! Membership is free. We welcome all gender expressions to join us as members (including men), as well as attend our conferences and events because we believe diversity makes the industry better.
We recognize all people, regardless of their gender expression, bring different perspectives, experiences and knowledge that contributes to creating dynamic and responsive workplaces. WiN conferences, both at the national and international level, are places to celebrate and promote diversity: all gender expressions are encouraged to attend.
Registration for the conference is now open. Please click here to access the registration portal.
Registration fees are as follows:
Early bird rate: $250.00 (Available until July 30th)
Regular rate: $300.00 (Available after July 30th)
Group Rate: Purchase 9 tickets simultaneously and the 10th ticket is free of charge
This year's WiN Global Conference theme is Positively Charged for Success and will showcase emerging technologies and technical innovations from Canada and around the world
Interested in Sponsorship? Access the package here.
Questions?
For all Conference Inquiries, please contact Sneha Shenoy
For Conference Registration, please contact Shawn Shapiro
For Conference Sponsorship, please contact Jessica Symons
Thank you to our Conference Sponsors!
To learn more, visit our sponsor and partners pages on our website.
Uranium
Bronze
Partners